Art therapy uses creative process and the resulting artwork to explore feelings, reconcile emotional conflicts, foster self-awareness, develop social skills, reduce anxiety, address body image issues and increase self-esteem and enhance self-acceptance.
When used in conjunction with other therapies in recovery, it can help you shift from explaining feelings to actually feeling them, moving beyond verbal expression into something that is more visual. Using art forms as a means of expression can also provide a safe place to explore ways to manage feelings and possible triggers.
You do not have to be a seasoned artist to implement this practice into your life. The intention is to help improve and restore a sense of personal well-being to express things that words simply cannot. Creating art is a process in which you can express your emotions in a more tangible way, versus "talking" about them.

About Tanya Craig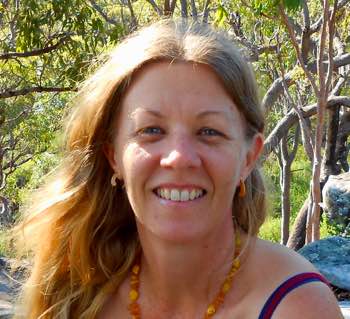 Tanya has been a practicing Art Therapist for 11 years as well as having been a trainer for 8 years in the field of art therapy and transpersonal counselling. She comes to us with a background of professional development in the management and treatment of Eating and Dieting Disorders as well as her own research into art therapy's application in assisting recovery. Her passion for art therapy and for helping others in this field stems from her personal experience of recovery from an Eating Disorder with Art Therapy. Her creative processes and counselling assist clients to solve problems, reclaim emotions, heal body image, find self-acceptance and develop spiritual connection by empowering clients to be a witness to their own journey and grow through positivity, understanding and wholeness.
Working together with Myrtle Oak Clinic to provide therapy for those working towards recovery from an Eating Disorder.
Appointments available at Myrtle Oak Clinic Tuggerah, Mondays by appointment only. Please call (02) 43623443 to book your session.